As someone who has represented victims of mesothelioma, lung cancer, and asbestosis over the past two decades, I have witnessed hundreds of clients succumb to terrible diseases. Often times, when meeting a new client, usually in their home, I am asked questions about the disease they have been diagnosed with. Most people pay no attention to the word mesothelioma, but when a doctor tells you that you have it, you want to learn everything you can about it. Given my experience with mesothelioma victims, my clients naturally want to know how their situation compares to others with that disease. The answer is not an easy one.
When someone is diagnosed with mesothelioma, one of their first questions inevitably involves whether they can be cured. The next question is usually how long they have to live. Mesothelioma is a terminal disease, meaning that there is no known cure and the cancer will likely progress to the point where it eventually takes your life. Between those dates is a span of time that every patient wants to know, but no one can accurately predict. While the average survival of someone diagnosed with mesothelioma is six to eighteen months, it can vary greatly depending on multiple factors. Despite looking for a pattern over the years, I still have no idea how long a mesothelioma victim might survive. I have seen clients who have died within three weeks, and clients who have lived more than five years. Age doesn't seem to be a determining factor, although younger, otherwise healthy mesothelioma clients have as good a chance as anyone. Even so, I have seen victims as young as twenty-one years old succumb to this terrible cancer within a year from diagnosis. I have also seen victims ninety years and older live for three years.
Despite all the advances in medicine and chemotherapy in the past twenty years, science doesn't seem to be any closer to determining why certain people get mesothelioma and others don't, much less finding a cure for this disease. It is well established, and beyond debate by anyone other than a lawyer or expert representing asbestos defendants or interests, that mesothelioma is caused by exposure to all forms of asbestos, including chrysotile asbestos. What we don't know is why two people, working side-by-side around asbestos for twenty years or more, can have such different reactions to asbestos exposure, where one develops mesothelioma while the other does not. When it comes to mesothelioma, there are more questions than there are answers.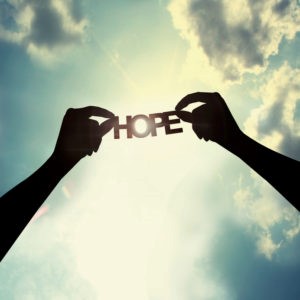 This uncertainty is why it is so difficult to talk to new clients about their future. The client is desperate for information, for optimism, for hope. Depending on the bedside manner of the doctors involved, the client may not have been given any answers to those questions. Early in my career, I was frustrated that my clients were not given information about their survival prospects. I went so far as to seek out the advice of cancer doctors, including one who was also an ordained minister. What I came to learn is that doctors have to tread the same delicate path that I had been navigating. On the one hand, doctors feel they owe the patient the courtesy of explaining the disease and its prognosis in plain, frank terms so the patient and his family aren't misled into thinking that things were going to work out fine in the end. On the other hand, the mind has tremendous control over the body's ability to fight off disease. If you take away a person's hope, their will to fight, you all but guarantee that they will not survive long. So how then, do you handle those questions?
I have chosen a middle ground. I ask my clients what their doctors have told them. I ask a lot of questions about their doctor's visits, their discussions with the doctors, their discussions with their spouse and family members. Based on the answers I hear, I am usually able to determine how much information has been given to them. If they are well informed, and seem to be able to discuss their prognosis candidly, I am more open in the information I provide. If, however, it seems that they either haven't been given very clear information, or that they aren't accepting of the information they have been given, I am much more guarded with my comments. I don't want to take away whatever optimism or hope is helping my client handle the awful struggle with cancer. Regardless of how much information I share, I always offer an empathetic ear and a solemn promise to do what I can to help. Most often, I find that my clients are happy to know that someone is looking out for their needs, and for the financial needs of their spouse moving forward. Ultimately, it is all I can do for them, and I take that responsibility very seriously.
I don't know if my approach is right or wrong, but I suspect that it depends on the situation and it depends on the person. When faced with the sudden and unexpected diagnosis of mesothelioma, would you want the truth, or would you prefer hope?